As his karting career came to a close, Mikey's focus began to shift towards golf. Mikey spent five years playing full time with the ambition to pursue a career in professional golf. He won multiple golf titles at county level, collegiate level and achieved a playing handicap of -1. During this period, Mikey's passion for motorsport never faded and 2018 saw his much anticipated return to racing, however this time in cars. Mikey completed his first season of cars, racing in the BMW Compact Cup, competing along side his father Mike Doble who himself was making a return to racing after a decade out from behind the wheel. After a strong rookie year which saw him race consistently within the top 15, 2019 was a substantial break through year. Mikey finished the season fifth in the overall standings out of 45 entries. He was one of only two drivers to finish 16 out of 16 races inside the top 15 and he also finished the year with a second place finish.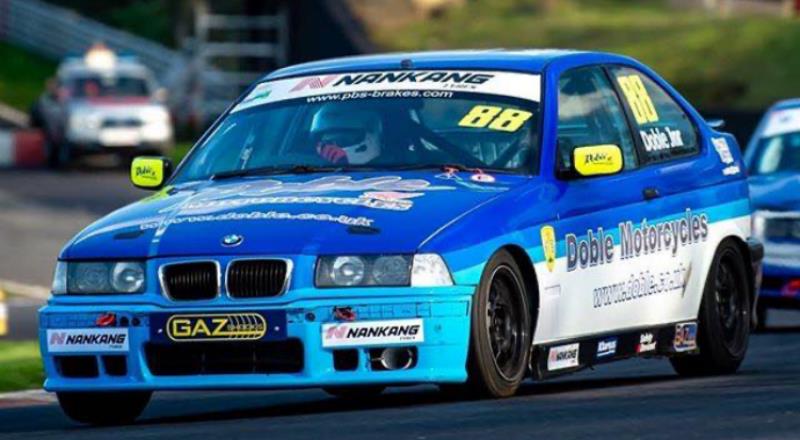 2020 the aim was to raise the bar further and challenge for the title. A brand new car was built over the winter to ensure no stone was left unturned. The new car ticked all the boxes and delivered on pace. Mikey improved his average qualifying position by 8 spots from the previous year and finished nine out of 10 races in the top 10, including three top five finishes. 

Now after three strong years racing at club level in the fiercely competitive BMW Compact Cup, Mikey now feels 2021 is the year to further his career and race in front of bigger crowds, in faster machinery and attract sponsors to join him on his journey to the biggest stage in British motorsport. The plan for Mikey is to race in the illustrious British Touring Car Championship, therefore the next step will be to race in a support series for the BTCC. With Mikey's choice of championship for 2021 still yet to be announced, all updates and announcements will be made on Mikey's social pages and right here on the all new Mikey Doble Racing website.