Doble Demo Weekender
22nd and 23rd February 2020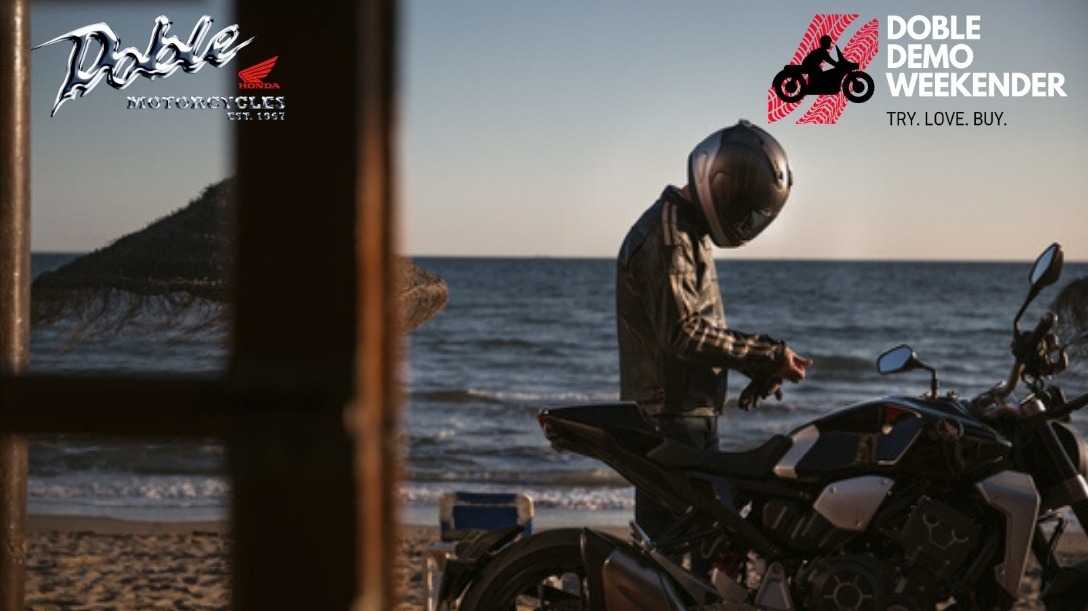 With storms Ciara and Dennis firmly behind us, we're looking forward to the start of the biking season. This weekend we will host our Doble Demo Weekend - two days of non-stop test rides, giving our customers a chance to experience the entire Honda motorcycle and scooter range. 
Have you always wondered what it's like to ride Honda's flagship GL1800 Goldwing? Would you like to see what all the fuss is about with Honda's innovative Dual Clutch Transmission? Or maybe you're thinking about swapping in your current bike for something newer or completely different. No matter your motivation, all are welcome to visit our showrooms this weekend to try something new. 
We'll also have complimentary refreshments and exclusive event discounts on clothing and accessories as well. Test ride appointments are available from 8:30am to 5:30pm Saturday, and from 10am to 4pm Sunday.  Explore the range and get in touch to book your test ride by following the buttons below or call us FREE on 0800 975 2669.