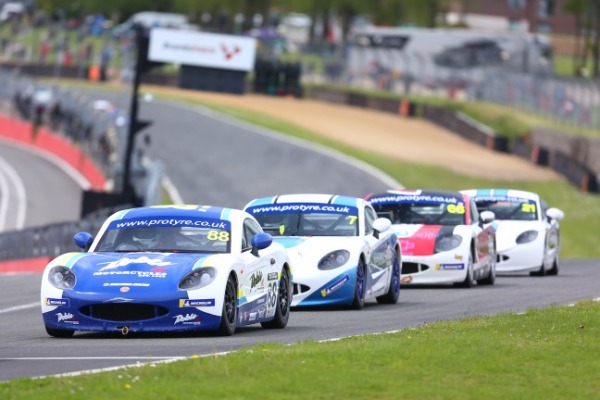 Mikey Doble shows promising signs in his inaugural season of the Ginetta GT5 Challenge.
Mikey has had an extremely busy month of May, with his Ginetta GT5 campaign commencing at Thruxton, supporting the BTCC earlier in the month, followed by round 2 at Brands Hatch supporting the British GT two weeks later!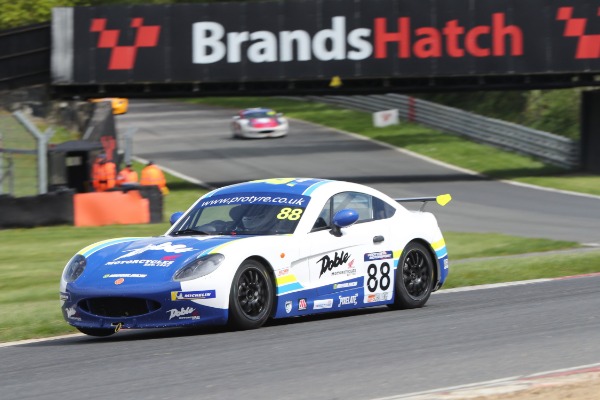 Mikey's pace has been matching the best throughout testing! 
Throughout pre season testing, Mikey has proved to his team that he is not here to make the numbers up.  He has consistently matched his more experienced rivals on the stop watch and firmly believes that he has what it takes to get on to the top step of the podium. Mikey signed with championship winning team Xentek motorsport over the winter to give himself his best shot to win trophies.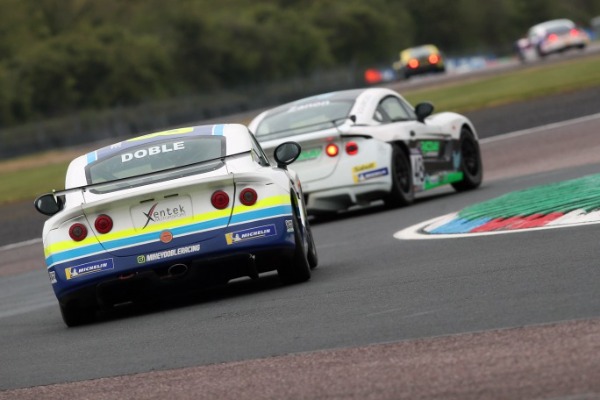 Thruxton round up- Rounds 1&2
Heading to Mikey's favourite track for round one filled him with confidence, whilst managing naturally his nerves with it being his first race in a new championship. Mother nature ensured that his first race in the GT5's was going to test his mental resilience and adaptation skills. With changeable conditions, the #88 car along with his teammates elected wet tyres on a wet, but drying track.  A rocketing start from 9th on the grid saw him in 3rd place after the opening. However an on track skirmish lead to a lengthy red flag, followed by another safety car. This allowed all the slick runners to not only catch up, but also heat their tyres without the risk of an accident. Unfortunately the track came to the dry runners and Mikey fell back to 10th. Still a good solid finish for his first race in a new car.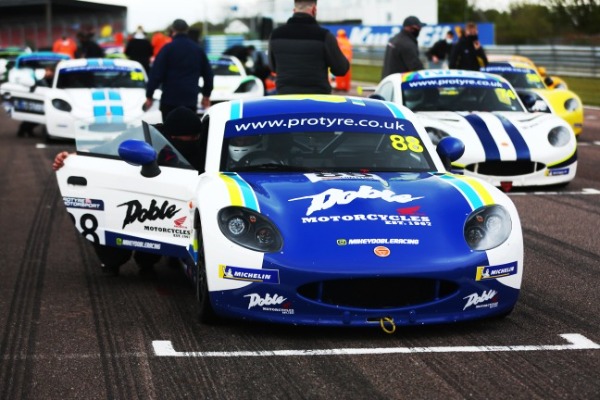 Thruxton round up- Rounds 1&2
Race 2 on Sunday was live on ITV4. Sadly Mikey had a very difficult race riddled with mechanical gremlins which hampered his cars performance. A problem with the differential turned costly when it blew a hole which spewed all its oil over the rear tyres causing smoke to bellow out from the back of the car for a large portion of the race and a loss of grip. However with some strong grit and determination, Mikey still managed to bring the car home in P13 out of 24 runners.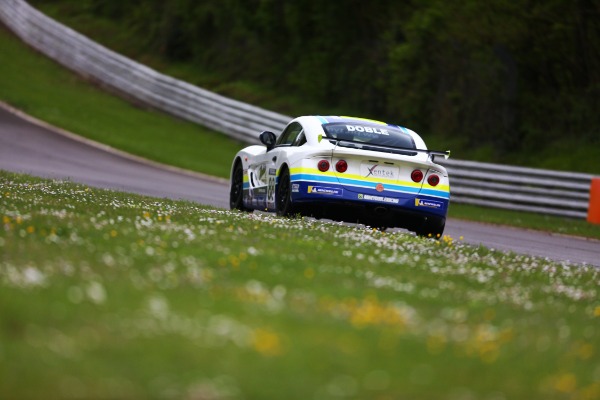 Mikey graces Brands Hatch's GP layout for the first time in his career
From the UK's fastest to the UK's most demanding, Mikey enjoyed the challenges that the infamous Brands GP has to offer. The stadium tight and twisty Indy section of the circuit, contrary to the fast flowing countrified section of the GP track, Brands Hatch has it all! Mikey had his sights set for top fives as he headed to his home circuit for round 2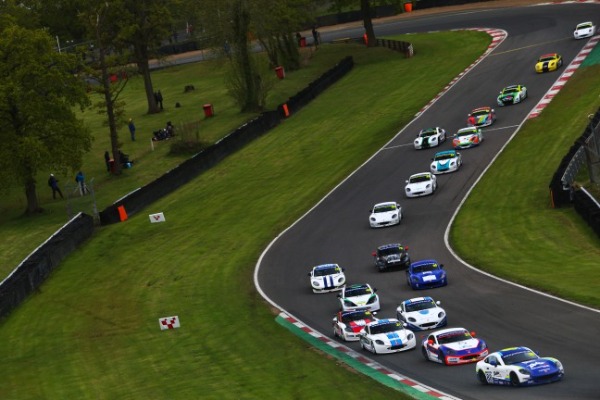 Brands Hatch round up- Rounds 3,4&5
P5 in qualifying for Mikey was a very strong start to the weekend out of 23 drivers. A good start from the inside of row three allowed him to contest in the leading quintet for the whole race. A gain of one position landed himself a 4th place finish, his best result in the GT5 so far.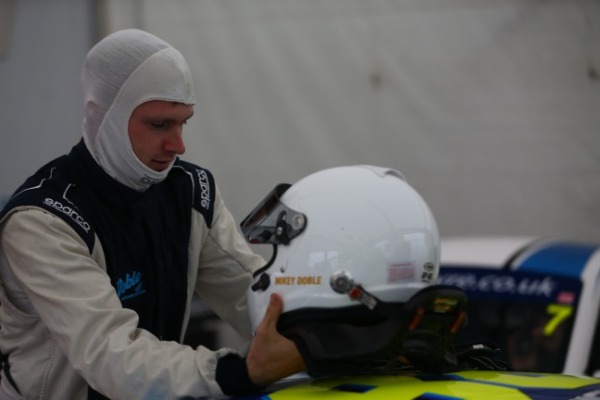 Brands Hatch round up
Race 2 saw him starting 5th once again. Unfortunately his car once again prevented him from being a factor up front. A noticeable lack of power off the line and out of the corners meant he lost three positions on lap . Despite his corner speed advantage due to him being out of position on pace, there was little he could do about overtaking his way back to the front as he was too far back at the end of every straight to challenge his rivals into the braking zones. He finished in a rather unsatisfying P7.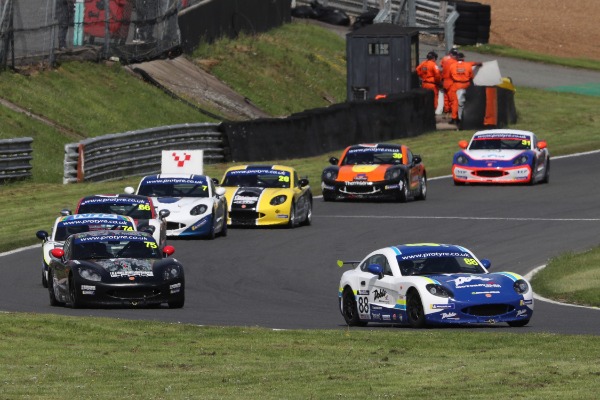 Brands hatch round up
Race 3 of the weekend unfortunately was rather similar to race 2. A clear power disadvantage killed any chances of climbing the order to a podium position. Mikey rounded off the weekend with another 7th place finish. Taking the positives from the season so far, Mikey has been able to get very respectable results in a car which at times has not been kind to him. With the major components of the Ginetta GT5 being strictly sealed, there is little the teams can do to prevent little issues like this popping up occasionally. After 5 races the #88 currently sits 7th in the overall championship standings!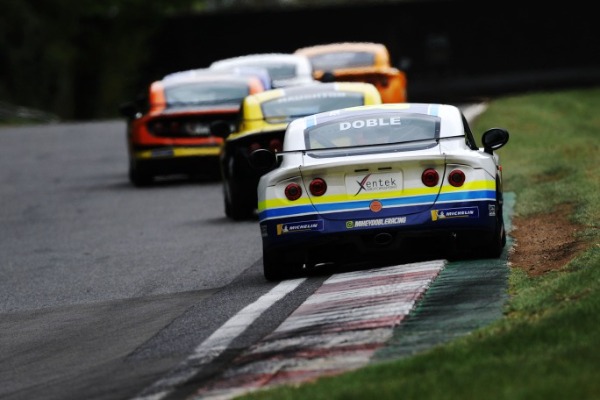 Mikey's focus shifts to Round 3 at Silverstone on the 26th/27th of June
Xentek motorsport and the Ginetta factory will be working hard to ensure that Mikey's car will be 100% for the next outing on the legendary Silverstone GP layout, supporting the British GT for their crown jewel race- the Silverstone 500. Keep up to date with Mikey's racing on his social media platforms and here on his new dedicated racing website page. Plus fans were welcomed back to the grandstands for the first time in 18 months at Brands Hatch so if you wish to attend his next meeting at Silverstone, do show him support from the side lines!